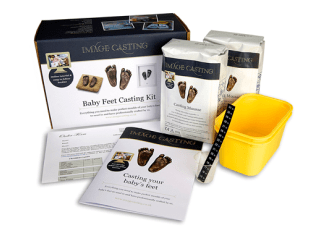 Casting Kits
Our Casting Kit is the first step towards owning beautiful baby casts. If you are not within our areas for a home casting visit – or you simply want to be part of the process – you can take moulds of your baby's hands or feet yourself in the comfort of your own home. Once the moulds are taken, they are sent to our workshop so that your wonderfully detailed casts can be created.
A zoom casting session can also be arranged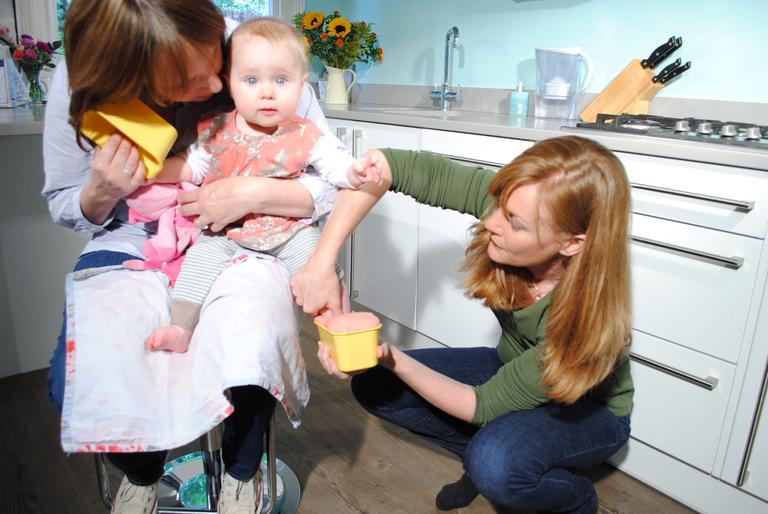 The Kit
Our baby Casting Kits consists of everything needed to take up to four 3D moulds. It is suitable for babies up to around six months old. Kits for twins, older children and adults can be made up on request - contact us to discuss your requirements - and additional casting mousse can be purchased.
It may sound daunting and you may worry that you won't get a good cast but it isn't as difficult as it sounds. The Casting Kit contains detailed step-by-step instructions, there is a video on the website to show you the process of casting a foot, and we are available on the phone if you have any questions. A zoom casting session can also be arranged.
The cost of the kit is £45 and this is deducted from your final order.
Order Form
How it Works
Purchase a Casting Kit by completing the order form.
We will send you an order confirmation and payment request via a secure link.
Once payment is received we will send the Casting Kit to you via Special Delivery post.
Read the instructions in the kit carefully and watch the video. If you have any queries please contact us.
You are now ready to take the moulds. In addition to the kit you will need a helper, warm water, a mixing bowl and a spatula…and a baby (preferably relaxed after a good feed!)
Once the moulds are taken, send them to us in the box provided along with the completed order form. Make sure the moulds are well wrapped and sent as soon as possible.
We will check the moulds and contact you with confirmation of the cast details along with a payment request. In the unlikely event the moulds are not usable we will offer you more casting mousse free of charge or a refund.
Your precious casts will then be created, personalised and delivered to you.
Please contact us if you have any special requirements or any questions or if you want to arrange a Zoom casting session.
Casting Kit Order Form.
Order form for baby casting only. If you have older children or would like an adults holding hands kit, please contact us using our Order Form.
Order Form
Special Delivery UK - £11. International postage will be calculated once order received
Please note that we will only use the information you provide in connection with your enquiry. We do not share or sell any personal information.